At the latest Apple Event held on September 12, Apple unveiled its flagship iPhone Pro Models: the iPhone 15 Pro and iPhone 15 Pro Max.
These premium devices come equipped with the all-new A17 Pro Bionic Chip, boasting a titanium build and a USB Type-C port, among other impressive features. Additionally, the event saw the launch of the iPhone 15 and 15 Plus, as well as the latest iterations of the Apple Watch series: the Apple Watch 9 and the Apple Watch Ultra 2.
The Pro Model of the iPhone is one of the most popular flagship smartphones in the world. The Pro Models are popular for their looks and performance. The 15 Pro and the 15 Pro Max are the same phones with differences in display size, resolution and telephoto camera size. The rest of the specs are the same in both models.
Specifications of Apple iPhone 15 Pro and iPhone 15 Pro Max
Dimensions
15 Pro
Height: 146.6mm
Width: 70.6mm
Depth: 8.25mm

15 Pro Max
Height: 159.9mm
Width: 76.7mm
Depth: 8.25mm

Weight
15 Pro: 171 grams
15 Pro Max: 201 grams
Display type
Super Retina XDR display
OLED display
Display size
15 Pro: 6.1-inch
15 Pro Max: 6.7-inch
Resolution
15: 2,556 x 1,179 pixels at 460 ppi
15 Plus: 2,796 x 1,290 pixels at 460 ppi
Brightness
1,000 nits max brightness (typical)
1,600 nits peak brightness (HDR)
2,000 nits peak brightness (outdoor
IP rating
IP68 dust/water resistant
Chipset
A17 Pro Bionic chip
CPU
Hexa-core (2×3.78 GHz + 4)
GPU
5‑core GPU
OS
iOS 17
RAM
8 GB
Storage
128 GB | 256 GB | 512 GB | 1 TB
Rear camera
15 Pro:
48MP Main: 24 mm, ƒ/1.78 aperture
12MP Ultra Wide: 13 mm, ƒ/2.2 aperture and 120° field of view
12 MP Telephoto: f/2.8, 77mm, 3x optical zoom

15 Pro Max:
48MP Main: 24 mm, ƒ/1.78 aperture
12MP Ultra Wide: 13 mm, ƒ/2.2 aperture and 120° field of view
12 MP Periscope Telephoto: f/2.8, 120mm, 5x optical zoom

Selfie camera
12MP camera
ƒ/1.9 aperture
Wi-Fi
Wi-Fi 802.11 a/b/g/n/ac/6e, dual-band
Bluetooth
5.3
Audio
Stereo speakers
USB
USB Type-C 3.0
Sensors
Face ID
LiDAR Scanner
Barometer
High dynamic range gyro
High-g accelerometer
Proximity sensor
Dual ambient light sensors
Battery
lithium-ion battery
Charging
MagSafe wireless charging up to 15W
Qi wireless charging up to 7.5W
Fast-charge capable:
Up to 50% charge in around 30 minutes with 20W adapter or higher (available separately)
Colours
Black Titanium | White Titanium | Blue Titanium | Natural Titanium
Design and display
The Apple iPhone 15 Pro and iPhone 15 Pro Max have the same design but differences in overall dimension size and display size. The major point on this year's Pro Models or the base models is of course the USB Type-C. But there is a catch. The Pro Models get a faster USB Type-C 3.0, whereas the base models get a slower USB Type-C 2.0.
The frames on the Pro Moldes are switched from stainless steel to a grade 5 Titanium Alloy with a brushed texture. It is lighter in weight too and is said to be much more stronger. There are four colour options available in which there is a Natural Titanium colour option which showcases the true titanium look.
In place of the alert slider, the iPhone 15 Pro and iPhone 15 Pro Max get a new physical button. It is in the same place as the alert slider but can tweak almost all the apps in the smartphone itself. For example camera, focus, silent, flashlight, magnifier and rest of the phone apps.
On the front, the bezel is considerably thinner thanks to the new design. The iPhone 15 Pro and iPhone 15 Pro Max feature Super Retina XDR OLED displays with pixel density, wide colour gamut, and 120Hz refresh rate, ensuring smooth animations and scrolling.
The iPhone 15 Pro has a 6.12-inch display with a resolution of 2,556 x 1,179 pixels, while the Pro Max model has a 6.69-inch display with 2,796 x 1,290 pixels. Both displays have a peak brightness of 2,000 nits and a contrast ratio of 2,000,000:1, allowing for vivid and detailed visuals.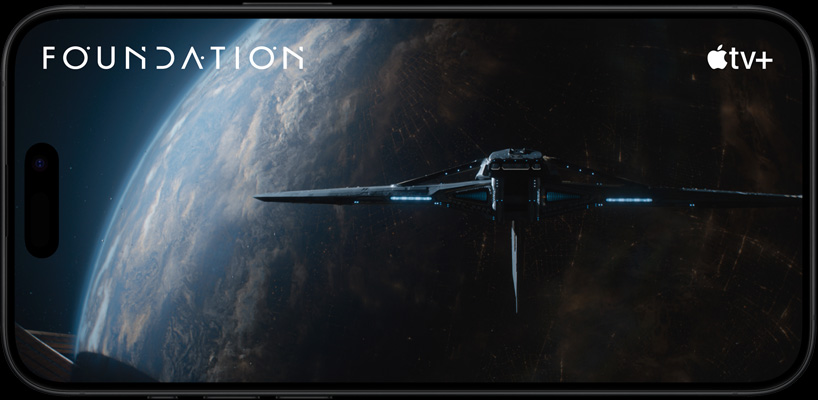 Display features on both the models include an Always-On display, ProMotion technology for dynamic refresh rate adjustments, True Tone for the natural white balance based on ambient light, P3 wide colour gamut for displaying a broader array of colours, and HDR10 and Dolby Vision support. It also has IP68 dust and water resistance.
Performance and storage
The Apple iPhone 15 Pro Max and 15 Pro are powered with the same A17 Pro Bionic chip, which is built on a 3nm process. This makes the iPhone 15 Pro Max and the 15 Pro the first smartphone to have a 3nm process chipset. It has a Hexa-core CPU featuring two high-performance cores clocked at 3.78 GHz and four efficient cores. For graphics performance, both the models are complemented with a 5-core GPU and run on the latest iOS 17 operating system.
Both the iPhone 15 Pro and iPhone 15 Pro Max have one RAM option of 8 GB. The storage options however differ, the 15 Pro has four storage options of 128 GB, 256 GB, 512 GB and 1 TB but the 15 Pro Max has three storage options 256 GB, 512 GB and 1 TB excluding the base 128 GB on the 15 Pro.
Camera
The iPhone 15 Pro and 15 Pro Max are equipped with a triple camera setup on the back which includes a 48 MP main camera, with a wide 24 mm lens and an ƒ/1.78 aperture. This high-resolution sensor is complemented by second-generation sensor-shift optical image stabilization and 100% Focus Pixels, ensuring crisp and stable shots. Furthermore, it supports super-high-resolution photos at 24MP and 48MP.
Both models also feature a 12MP Ultra Wide camera with a 13 mm lens and ƒ/2.2 aperture, providing a generous 120° field of view. The 100 per cent focus pixels feature enhances the focus accuracy, allowing for detailed wide-angle shots. Additionally, the quad-pixel sensor enables a 12MP 2x telephoto camera with a 48 mm lens and ƒ/1.78 aperture, delivering 2x optical zoom and impressive clarity.
The iPhone 15 Pro goes further with a 12MP 3x Telephoto camera (77 mm, ƒ/2.8 aperture), offering 3x optical zoom and expanding the optical zoom range to 6x.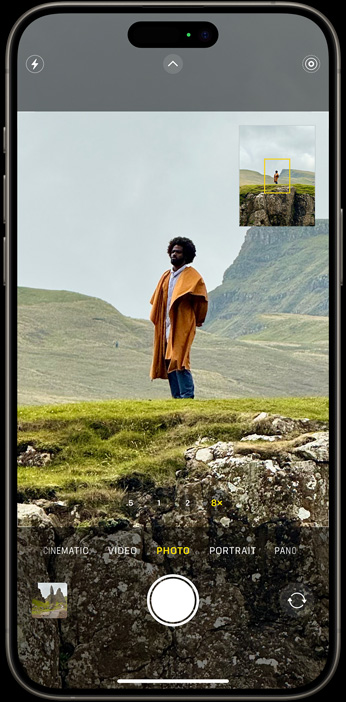 But the iPhone 15 Pro Max takes it up a notch with a 12MP 5x telephoto camera (120 mm, ƒ/2.8 aperture) supported by 3D sensor-shift optical image stabilisation and autofocus, sporting a tetra prism design. This configuration provides an impressive 5x optical zoom and an extended 10x optical zoom range. Moreover, both models offer digital zoom capabilities of up to 15x (iPhone 15 Pro) and 25x (iPhone 15 Pro Max).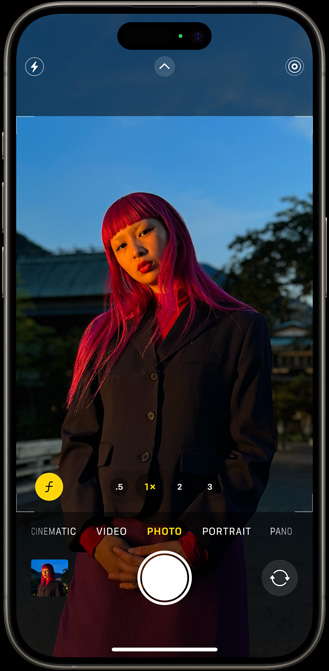 Both models support 4K video recording at various frame rates, 1080p and 720p HD video recording, HDR video recording with Dolby Vision up to 4K at 60 fps, ProRes video recording up to 4K at 60 fps with external recording, and log video recording. The features include night mode, night mode portraits enabled by LiDAR scanner, and various video stabilisation options further enhancing the video recording experience.
Lastly, the selfie camera, with its 12MP lens and ƒ/1.9 aperture, ensures exceptional selfies and supports 4K video recording. With features like retina flash, photonic engine, deep fusion, smart HDR 5, and portrait lighting.
Battery and others
The Apple iPhone 15 Pro Max and iPhone 15 Pro run on a lithium-ion battery and supports MagSafe wireless charging of up to 15W and Qi wireless charging of up to 7.5W. It can charge up to 50 per cent in about 30 minutes with a 20W adapter or higher, utilising the USB Type-C 3.0 Port, of course.
For connectivity, both the models have Wi-Fi 802.11 a/b/g/n/ac/6e for fast internet on dual bands and Bluetooth 5.3 for seamless device pairing.
It offers excellent audio with stereo speakers and uses a convenient USB Type-C 3.0 port. Various sensors enhance user experience, including Face ID, a LiDAR Scanner, a barometer, a gyro, an accelerometer, a proximity sensor, and dual ambient light sensors. (sold separately).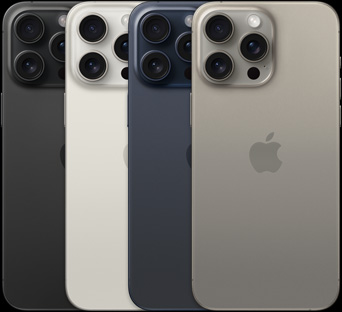 Both models are available in four colours; Black Titanium, White Titanium, Blue Titanium, and Natural Titanium.
The expected price of the iPhone 15 Pro and iPhone 15 Pro Max in Nepal are as follows.
Model
Price
iPhone 15 Pro
128 GB: Rs 176,000
256 GB: Rs 194,000
512 GB: Rs 228,000
1TB: Rs 264,000
iPhone 15 Pro Max
256 GB: Rs 210,000
512 GB: Rs 248,000
1TB: Rs 280,000
Verdict
All the buzz surrounding the new iPhone 15 Pro Models is primarily attributed to the switch from the lightning port to the USB Type-C. Alongside this, there are other notable changes, such as the introduction of a new chipset, a titanium casing, and upgraded telephoto cameras. Collectively, the iPhone 15 Pro Models boast significant improvements in appearance, performance, and camera capabilities, both major and minor.
Whether you should upgrade to it depends on individual perspectives. Many reviewers suggest that if you already own a 14 Pro Model, it might be wise to wait a year and see if next year's Pro Model brings significant updates. However, if you're transitioning from an Android device, opting for the new experience could be a compelling choice. Similarly, if you have an iPhone from a few years ago, upgrading to the iPhone 15 Pro Models could be a worthwhile decision.